I remember last year, she also made a wish list. Thankfully, she doesn't mind at all if she doesn't get any of the things in the list, that's why I'm wondering why she is so consistent in making one. For this year, here's her list: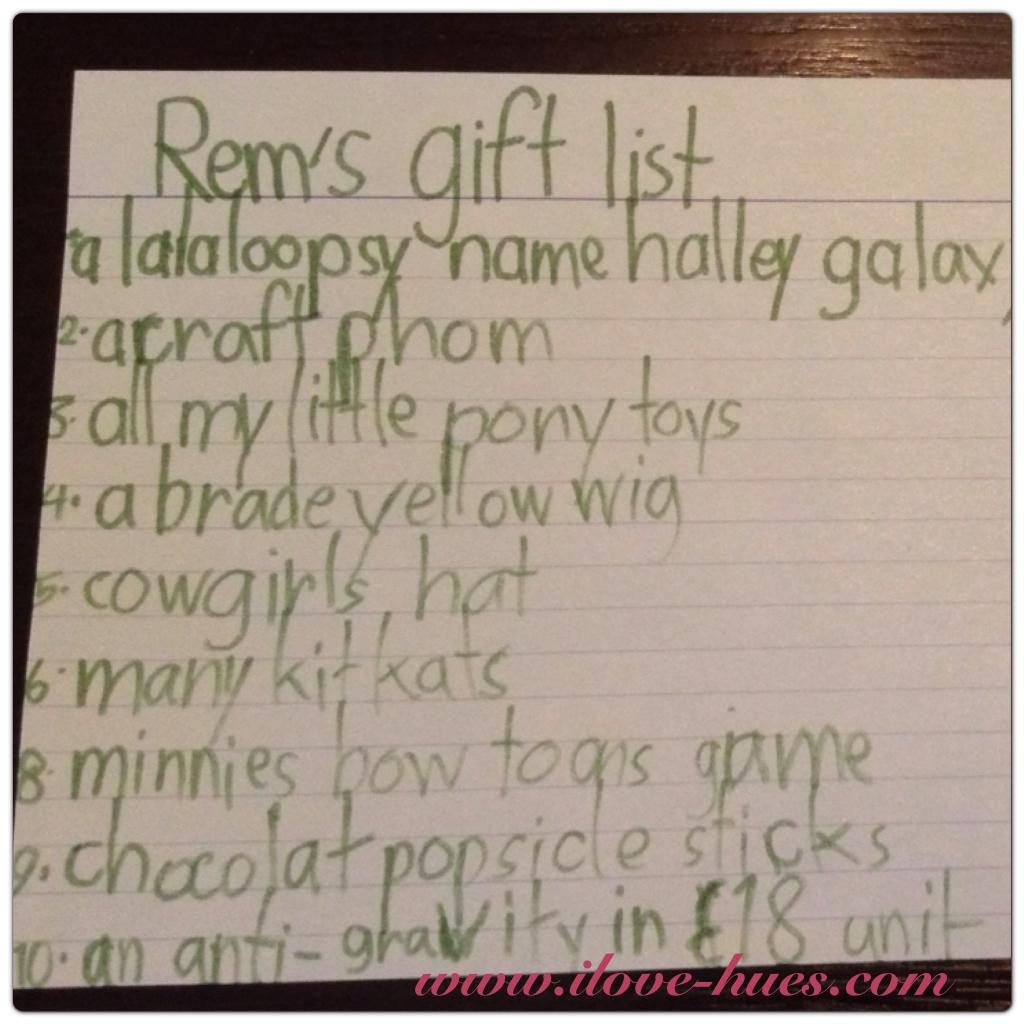 (Few corrections on her spelling)
(1) galaxy
(2) foam
(4)braided
(10) 318-unit (that's our place)
I then asked her where she got the idea of these stuffs. She honestly answered, "from the TV shows, the commercials, and the kit-kat, from Aunt Nanette because she keeps on giving me those." Well, from numbers 1-to-9, I think they're not really pricey and a bit possible, (paging godmoms & dads! lol) but the last number, I'm sure this is next to impossible, or I'll be ready to be floating in the air. (hahah!) I love this list!