The three of us couldn't hide our excitement over Rem's birthday last August 23. Though it was her wish to celebrate it with us at the the New World Hotel in Makati, she didn't know the other surprises that await her that day. By the way, she really wanted a party with her friends in the hotel, but, I explained to her the impossibility of it (hahah!), and made her choose between having a big party at the clubhouse where we live, or check-in at a hotel with just me and her Poppa.
She chose the latter so this is it. We checked-in at 2:00PM, and the first surprise was this a birthday cake at the hotel room. We relaxed a bit, then, heard mass in the evening at the Sto. Nino de Paz Church before we had dinner at the hotel's lounge. In the midst of our dinner, the band for the night, led the birthday song for her, with the staff on duty around us and another slice of cake.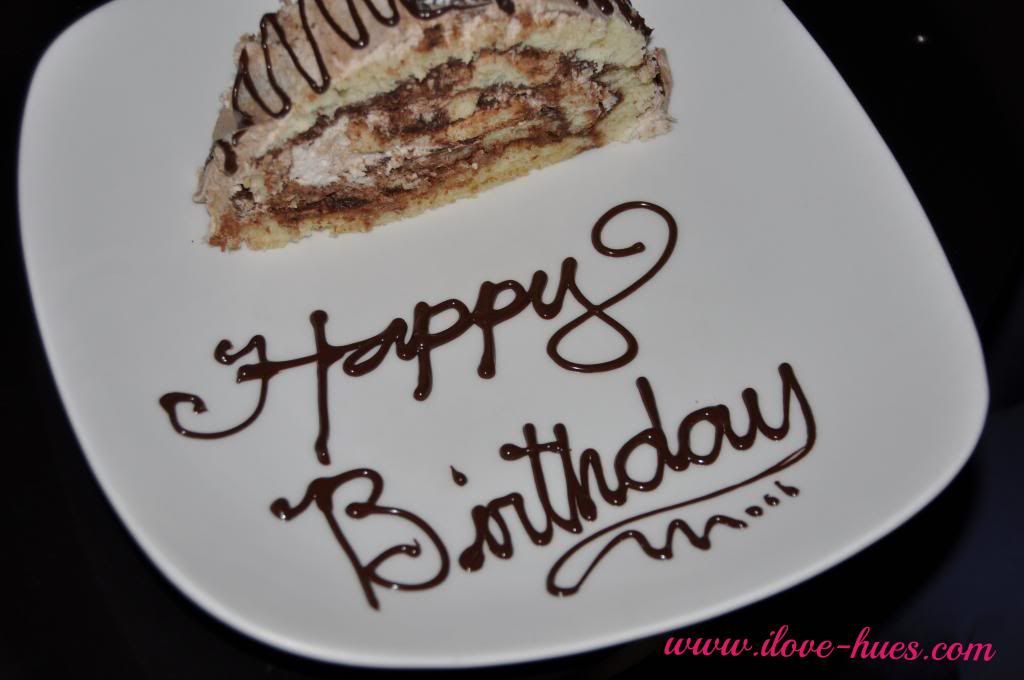 After the singing, she told me, "'So, that was the surprise. Thank you, momma and poppa for celebrating my birthday." She also mentioned about being in-touch, which she meant, she was touched by what we did to her. After a while, she noticed the guests requesting their fave songs to the band to be sang, so she asked me to send in her request. The moment "Shine Bright Like Diamonds" by Rhianna was sang, her eyes lit up, and the lead singer asked her to joined them. She didn't hesitate a bit, and went to the front and sang. Hubby and I were surprised, but, most of all, we were so happy and proud because obviously, she was having a lot of fun on her special day.
We spent 3-days and 2-nights at the hotel, so we were able to do a bit of shopping around the area, ate out, and was able to visit the Ayala Museum. With all these that happened, I thank God, for having blessed us with such happiness and resources to be able to celebrate it this way. Thanks also to my dearest hubby, for being so supportive of Rem's wishes. To Rem, may you continue to be fun and peace-loving, stay funny, as well, and stay as the sweetest daughter that you are. Momma and Poppa loves you so much!